Mt. Cuba Center in Hockessin, Delaware is the best botanical garden in North America according to USA Today's 10 Best Readers' Choice Awards announced in July 2020. If you have not experienced Mt. Cuba Center's blissfully peaceful gardens yet, we encourage you to do so! It is one of our state's most treasured hidden gems.
The former home and estate of Lammot du Pont Copeland and his wife, Pamela Cunningham Copeland, Mt. Cuba Center is the perfect place to get away from it all for a morning or afternoon and enjoy thee natural surroundings. Its grounds produce some of the most magnificent wildflower displays in the Mid-Atlantic.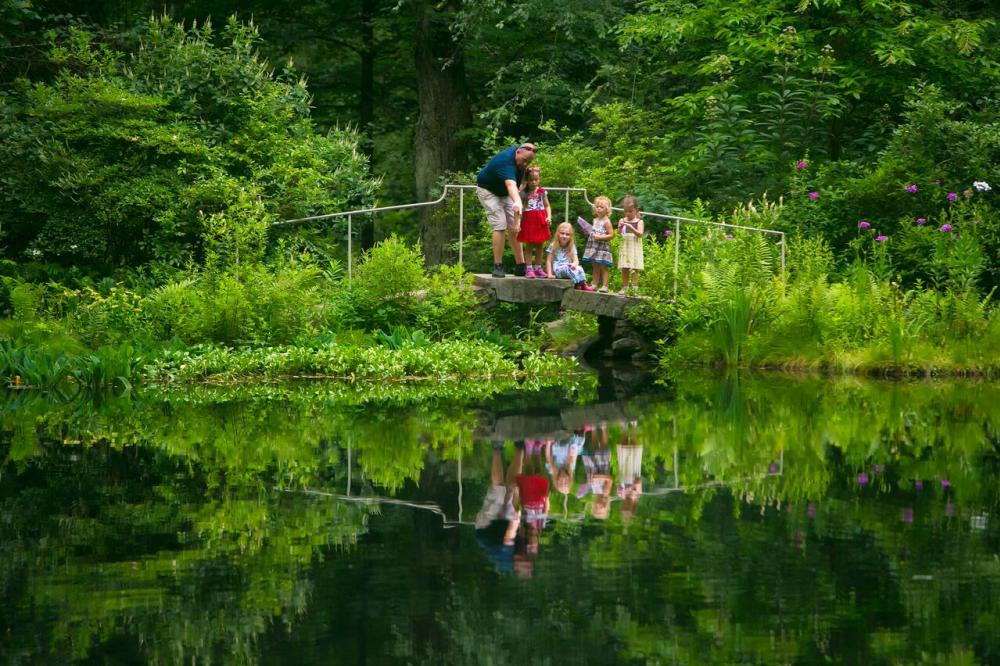 As you drive past the magnificent hand-forged gate into the winding road that leads to the main property, all your cares will melt away. On Mt. Cuba Center's more than 1,000 acres, you can view more than 1,000 species of native plants, many of which are threatened by extinction, as you wander through its wooded and meadow paths. Keep your eyes peeled for songbirds, butterflies, and other wildlife all along the way.
In the gardens inspired by nature, whimsical statuary, fountains, and placid ponds are set among oak leaf hydrangeas, asters, anemones, flowering dogwood trees, soaring tulip poplars, and more. Its North American hexastylis and trillium collections are of national significance and have been accredited by the Plant Collections Network. Formal gardens surround the stately Colonial Revival-style main house and overlook the sloping hills of the Brandywine Valley.
There are many nice places for a picnic around the grounds. Guests are invited to bring a picnic and light refreshments to enjoy lunch on the lawn or in the shaded picnic area. Due to COVID-19, drinks, snacks, and Mt. Cuba Center (MCC) merchandise are not currently available for purchase on site.
The origins of Mt. Cuba Center took root more than 80 years ago, but it has only been open to the public for general admission since 2013. The gardens are open April through November, Wednesday through Sunday, 10 a.m. to 6 p.m. Classes, including in-person and online options, are offered all year long. In addition to flora-themed learning experiences, families are invited to Storytime Sprouts on Thursday mornings through Labor Day for a story from nature-themed children's books. This event is intended for children age 5 and under. There's also yoga and family yoga. Click here to see Mt. Cuba's full roster of events.
Make Mt. Cuba Center part of you Wilmington & the Brandywine Valley getaway. Turn it into a full weekend with a stay at a lovely inn or hotel; shopping and dining in the lovely villages of Centreville, Greenville or Hockessin; and visits to some of the other fabulous attractions in this area. Start planning by visiting www.visitwilmingtonde.com.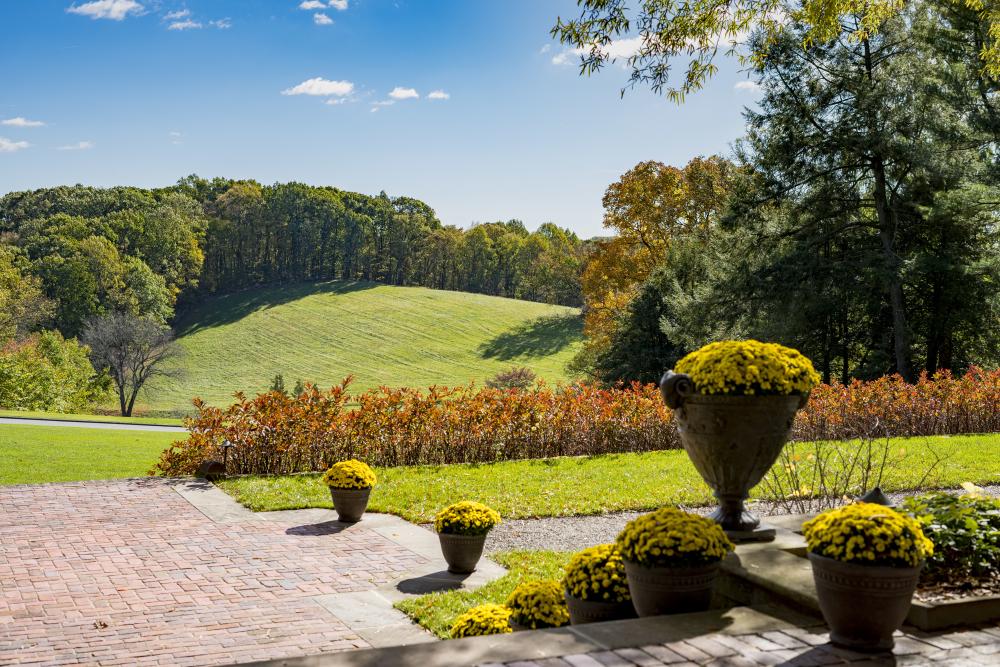 COVID 19 and How to Prepare for Your Visit to Mt. Cuba Center
Signs and arrows directing one-way traffic are posted throughout the gardens to keep guests safely distanced. Anyone over the age of 12 is required to wear a mask in situations where maintaining social distancing of six feet between individuals of different households is impractical. The number of guests in the garden is also closely monitored to ensure everyone can maintain a safe social distance.
For further information on how to plan for your trip to our region, you can view Visit Delaware's Go-To Guide for information about what to expect when you arrive in state.