The Choir School of Delaware and the Delaware Historical Society are collaborating on the first Wilmington Bach Festival to occur May 12 and 13 at the 1798 Old Town Hall on Market St. A talk, Advent of an Old Master: The (Very) Short History of Bach in Wilmington, by Brenton Grom, of the Delaware Historical Society will open the festival on Friday, May 12, at 6:30 pm.

Musical performances include:
The Immanuel Bach Consort presenting Cantatas from
Advent to Easter at 7:00 pm on Friday.
On Saturday, May 13, Dr. Lawrence Stomberg will play
Suites for Unaccompanied Cello at 4:00 pm.
The Choir School of Delaware will sing Das is Wholgetan!
Cantatas BWV 170 and 99 accompanied by Baroque orchestra at 7:00 pm.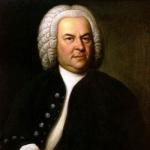 "Why Bach? Because his music resonates with our inner-city choristers," said Arreon Harley, Director of Music and Operations, Choir School of Delaware. "Our young students feel connections with his interwoven melodies that seem both precisely mathematical and emotionally inspiring. They hear and feel the influence Bach continues to have on all genres, from hip-hop and jazz to classical."
Michele Anstine, Assistant CEO and Chief Program Officer at the Delaware Historical Society, said, "This collaboration epitomizes our mission to bring history alive for all, especially for young students like the choristers and their colleagues in the Red Clay and Christiana School Districts. The 1798 Old Town Hall and our classrooms will reverberate with music during the first Wilmington Bach Festival."
Tickets are now available at www.ccsde.org or by calling
302-543-8657. The price for an individual event is $25. Tickets for all four programs are $60. Tickets for the two Saturday, May 13, concerts are $45. Proceeds will support education programs for Red Clay and Christiana students.