Celebrity chef and Food Network star Anne Burrell will bring her trademark spiky blond hair and pumped-up personality to Wilmington, Delaware on April 30, 2017 when she hosts the Meals on Wheels Delaware, Celebrity Chefs' Brunch at the DuPont Country Club.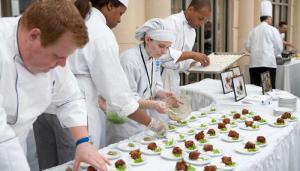 Now in its 20th year, the Celebrity Chefs' Brunch is a strong as ever drawing top local, national and international chefs to support Meals on Wheels Delaware. This year's lineup includes no less than 25 chefs including Wilmington's own 2017 James Beard Nominated Dwain Kalup of Domain Hudson, as well as other notables such as Paul Bachand from Oregon's Recipe, Donald Drake from South Carolina's Magnolias, Mark Levy from Maryland's Magdalena Restaurant, Matt McCallister from Texas's FT33 and Paul C Reilly from Colorado's Beat + Bottle. For a full list of participating chefs click here.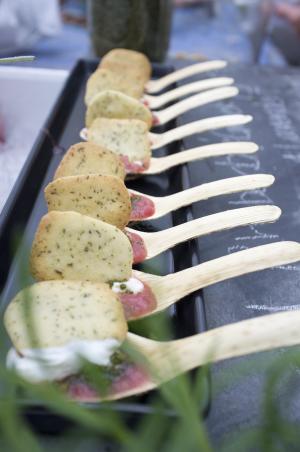 Host, Anne Burrell has been sharing her passion for food and cooking with America and isn't slowing down. Not only has Anne worked at some of the top restaurants in New York and studied the culinary traditions of Italy, but she is also the host of Food Network's Worst Cooks in America and Worst Cooks in America: Celebrity Edition. Burrell has battled alongside Mario Batali as his sous chef on Iron Chef America and is a New York Times best-selling author with her cookbook "Cook Like a Rock Star." Her second cookbook, "Own Your Kitchen: Recipes to Inspire & Empower" was released in October 2013. In October 2016, Anne opened her first owned and operated restaurant, Phil & Anne's Good Time Lounge, in Brooklyn, New York.
"We are thrilled and honored to have Anne as our host for this year's Celebrity Chefs' Brunch," said Regina Dodds, director of Events. "This event is vital for Meals On Wheels Delaware to raise the funds necessary to support the different Meals On Wheels programs throughout the state, making sure that every senior in need in our community is getting home-delivered meals. Guests come to this event because they care and want to help, but these talented chefs really seal the deal."
All proceeds from the Celebrity Chefs' Brunch contribute to the non-profit's fundraising efforts.
The Celebrity Chefs' Brunch pairs well with OperaDelaware's 2017 Opera Festival to make weekend escape to the Brandywine Valley. On the heels of the critically-acclaimed 2016 Festival, excitement is building for OperaDelaware's 2017 performances celebrating the 225th anniversary of Rossini's birth and featuring La Cenerentola (Cinderella) and his rarely-performed tragedy, Semiramide. The festival will run over two weekends, April 28-30 and May 5-7 in Wilmington, Delaware.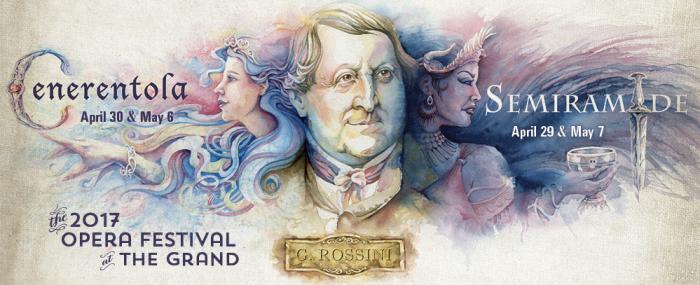 Celebrity Chefs' Brunch tickets are $125 for general admission and $75 for young professionals (ages 40 and under). Tickets can be purchased on www.mealsonwheelsde.org.
Tickets to the OperaDelaware Festival can be purchased at www.operde.org.