Hagley Museum and Library recently opened for the spring season. This famed estate and gardens is best known for being the first du Pont family home in Delaware, and this year it is taking on innovation like never before.
April 10th and 24th / May 8th and 22nd 
Hagley's 5K
April 24th 
By signing up for Hagley's 5K Along the Brandywine, you'll help raise funds to bring local students to Hagley on field trips through the Hagley Scholarship Fund.
Picture Hagley: Photography Walk at Hagley Museum
April 25th 
See the grounds of Hagley in a different light. Meet one of its knowledgeable guides for a springtime stroll through the property. Photography beginners or experts will enjoy this experience. This special opportunity is included with admission and free for Hagley members.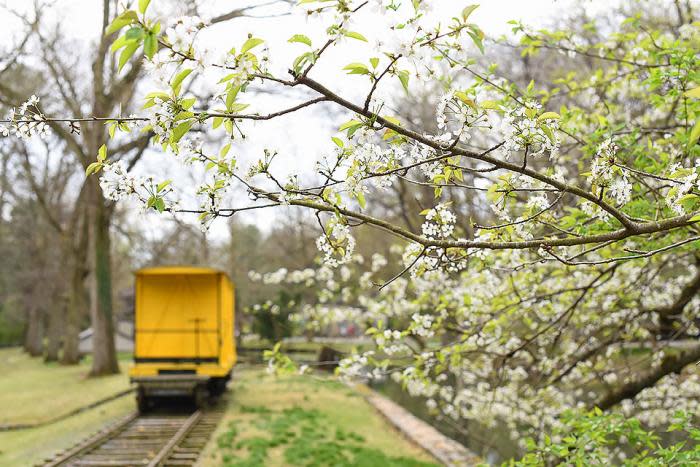 Hagley Alfresco
May 6th, 13th, 20th and 27th 
Visitors will soon be able to enjoy the beauty of spring at Hagley with a new family-friendly series coming in May. Each Thursday evening, Hagley will be hosting a series of local restaurant pop-up events featuring Piccolina Toscana, Caffé Gelato, Goober's Diner, and Le Cavalier at The Green Room. Don't miss out on music, food, drinks, and family fun!
May 6 - Restaurant: Piccolina Toscana - Music: The Acoustic Jam Band
May 13 - Restaurant: Caffé Gelato - Music: The Acoustic Jam Band
May 20 - Restaurant: Goober's Diner - Music: Nick Alfieri
May 27 - Restaurant: Le Cavalier at The Green Room - Music: Nick Alfieri
Avon: An International Forum on Its Archive
May 7th
In the 20 years since Avon Products, Inc. deposited its records at Hagley Library, they have become one of the most popular research collections. A virtual event on Friday, May 7 will bring attention to Avon's contribution to history. Speakers at the event will come from around the USA and Europe to discuss Avon's activities in the United States, Brazil, and Italy, as well as its efforts to reach out to African American women and build diversity within its American salesforce.The event's keynote will be offered by Katino Manko, who helped bring the Avon Collection to Hagley. The forum, free and open to the public, will be held via Zoom. Advanced registration is required.
Family Field Trips
April - June
https://www.hagley.org/family-field-trips

Bike & Hike & Brews
June - August
https://www.hagley.org/calendar/bike-hike-brews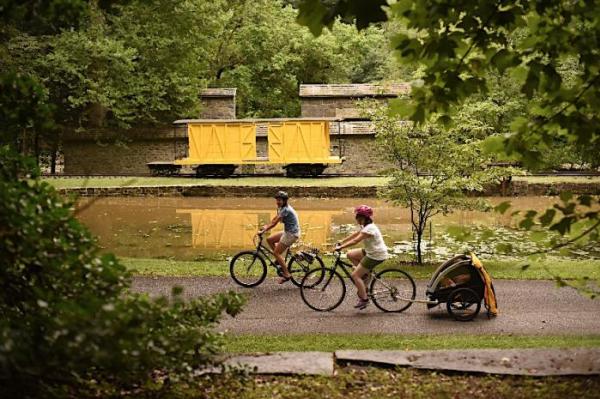 Hagley Car Show
September 19th
If your classic car has been hibernating since winter, it's time to crank the engine and register for this year's Hagley Car Show, celebrating its 25th year with a "Dream Rides and Sports Cars" theme. Save the date for September when more than 500 antique and restored cars will be displayed in the field in front of Eleutherian Mills. Registration is open now! Tickets will go on sale in mid-August.
Registration is $20 per vehicle. Hagley members receive a $10 discount on the first two registered vehicles. The registration fee is waived for any pre-1925 vehicles!
Nation of Inventors is coming Fall 2021!
Share Your Thoughts.
Last month, Hagley shared the news that fabrication has started for Hagley's Nation of Inventors exhibition set to open this fall in the Visitor Center.
https://www.hagley.org/nation-inventors
In anticipation of the exhibition's opening, Hagley's marketing department is developing a logo to represent Nation of Inventors, and they would like your input. Share your thoughts on four potential logo options here: https://www.hagley.org/survey-nation-inventors-logo-options Those who complete the survey will be entered into a drawing for a $100 Amazon gift card! 
For more information on these events and more visit www.hagley.org.
Know Before You Go