Summer has officially arrived here in Wilmington, Delaware and we have the perfect weekend escape already planned for you thanks to the Brandywine Treasure Trail Passport.
The passport is your all-access pass to 11 of the very best attractions located throughout the Brandywine Valley. And at a price of just $45 per person or $95 for a family of up to five (2 Adults and 3 children under 17), it is also one of the best deals you will ever find offering access to all of the sights and sounds of Wilmington.
Let's take a walk through our sample itinerary using the Brandywine Treasure Trail Passport so that you can see how much is actually possible in just one weekend trip!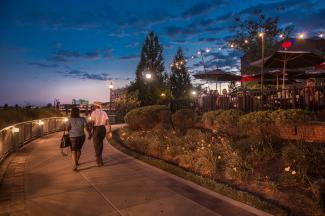 Thursday: Dinner and a Show
In order to get the most out of your weekend in Wilmington, we always recommend taking Friday off so that you can get into town and get settled on Thursday evening. Any weekend in the Brandywine Valley is going to be enjoyable, but three-day-weekends are always going to be just a bit more special.
Our sample itinerary recommends kicking off your weekend with a delicious dinner at one of our popular downtown restaurants like La Fia, Domaine Hudson, or Chelsea Tavern. Other possible options include Big Fish Grill, Iron Hill Brewery, and Del Pez, which are all located along the Wilmington Riverfront.
Following dinner, we suggest taking in a show at one of our live performance venues. You can check in advance to see what is playing at The Grand, Playhouse on Rodney Square, the Delaware Theatre Company or the Queen Theatre.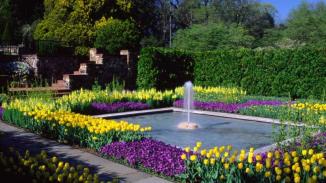 Friday: Museums and Gardens
Since you started your visit on Thursday night, you will have the entire day to explore some of our local gardens and museums on Friday. Our sample itinerary recommends starting with Nemours Estate in the morning, then heading over to the Hagley Museum in the afternoon, and finally visiting Longwood Gardens in the evening.
Many of these attractions can be traced to the du Pont family, which fled France and barely escaped the guillotine.  By 1802 they had settled in Delaware, right along the banks of the beautiful Brandywine River, and began harnessing its power to make high-quality gunpowder.  And that laid the foundation for the mighty DuPont Company. It's at Hagley Museum where visitors can see the original du Pont powder mills, walk through a 19th-century workers' village and tour the ancestral home of five generations of the du Pont family.  New this year is an exhibit that offers a sampling of the world's largest collection of patent models.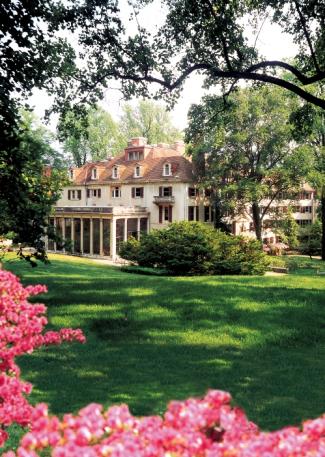 Saturday: Arts and Entertainment
Our sample itinerary devotes most of Saturday to exploring art at the Delaware Art Museum and the stunning Winterthur Museum - former home to Henry Francis du Pont - which is a 175-room mansion that contains a renowned collection of American decorative arts.
On Saturday evening, the itinerary is left open for a choose-your-own-adventure style night in Wilmington. Some of the possible activities here include spending a night shopping tax-free at the Christiana Mall, which welcomes over 20 million shoppers a year, going to see a Wilmington Blue Rocks game, a minor league affiliate of the Kansas City Royals, or making the short trip down to historic New Castle, second only to Williamsburg, VA in the number of historical colonial structures, for dinner. Each of these fun choices brings their own form of excitement to your trip.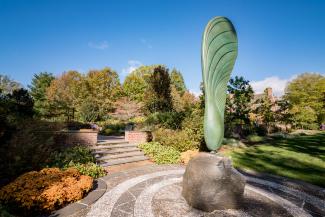 Sunday: More Gardens and Art
As further proof that the Brandywine Treasure Trail Passport is a great deal for anyone who appreciates beautiful art, gardens, museums, and history, the sample itinerary for a weekend in Wilmington suggests spending your Sunday visiting the Mt. Cuba Center and Brandywine River Museum of Art.
This will allow you to experience the beautiful garden tour at the Mt. Cuba Center, as well as the works of the Wyeth family on display at the Brandywine River Museum of Art.
There is so much to see and do throughout the Brandywine Valley, but planning a weekend trip to Wilmington using the Brandywine Treasure Trail Passport as your itinerary will save on the cost and headaches.