Peak Fall season is here and although it may be on the way out, there is still plenty to see and do that will end the season with a bang. In this month's guide we explore beautiful scenery, take in creative art exhibits and do a taste test through Wilmington's craft beer scene. Find out why November is the perfect time to use a few of those stored vacation days for a quick getaway to Wilmington and the Brandywine Valley.
N- Nature Play Day
Challenge the family to get outside and explore the natural beauty of the Mt. Cuba Center. Grab the whole clan and let the inner child out to play with exciting obstacle course adventures, kite flying, hayrides and more. Enjoy the day outside and relish in Wilmington's beautiful fall weather.
O- OperaDelaware Presents Beyond Carmen
Join in celebrating the 75th season of OperaDelaware by taking in a show during your next visit to Greater Wilmington.  Pay homage to Bizet's Carmen, spanning generations and genres. Enjoy the local opera company's first and most frequently presented opera.  Get your tickets today!
V- Victoria Wyeth at the Wilmington Library
The Wyeth family is a prominent name in the Brandywine Valley due to the legacy of the family's patriarch, N.C. Wyeth.  Visit Wilmington's Public Library this month and meet with Victoria Wyeth, part of the fourth generation of the Wyeth family tree. She will be speaking about her grandfather, Andrew Wyeth, whose work can be found alongside works be family members N.C and Jamie Wyeth,  at the Brandywine River Museum of Art.
E- Exhibition Tours: Posing Beauty in African American Culture
Uncover the Delaware Art Museum's newest exhibition, "Posing Beauty in African American Culture", with a special guided tour. FREE with your museum admission! The exhibit explores ways in which African American beauty has been represented in historical and contemporary contexts. Curated by Deborah Willis, Ph.D.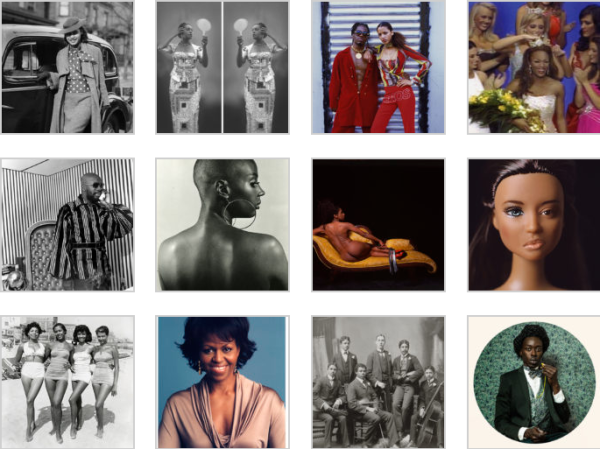 M- Magic Dragons?
A dragon named Piff and a pup named Puffles will soon be taking over Copeland Hall located inside Wilmington's Grand Opera House. Piff the Magic Dragon, an America's Got Talent alum, hits the stage November 22nd with his comedic magic act that has been winning audiences across the globe. This one-of-a-kind performance is one you need to see to believe! 
B- Beer Week!
Wilmington, Delaware is at it again with a fantastic way to taste test dozens of the area's craft beers. With participating restaurants such as: BBC Tavern & Grill, Ernest & Scott Taproom, Market Kitchen & Bar and Kid Shelleen's Charcoal House; this week is for beer lovers and one not to miss. Bring your taste buds to Wilmington November 4 - 9.
E- Engineer Workshop Series
Calling all Junior Engineers! It's time to put your dreams into actions with a fun day along Wilmington's Riverfront. Discover the awesome adventures that await inside the Delaware Children's Museum. Explore various engineering-based careers with hands-on activities, experiments and demonstrations.
R- Rudolph the Red Nosed Reindeer: The Musical
Santa's leading reindeer is flying from the North Pole to The Playhouse on Rodney Square's stage, November 23rd.  The television classic, teaching how our differences make us special, will melt hearts young and old. Start your  holiday season early and grab your tickets today.
November Featured Event(s): Holiday Displays throughout Wilmington and the Brandywine Valley
With plenty of fall fun days left in the season, there is always something amazing to take part in, in Wilmington and the Brandywine Valley.  Plan your trip today and be sure to share your photos on by using #VisitWilm for a chance to be featured on our social channels!