Hello and welcome to Wilmington & the Brandywine Valley.
As you settle in to enjoy the elite youth training and sports competition at the 76ers Fieldhouse you may also be thinking… "where can we get a good meal tonight," "I could really use a good cup of coffee," or "where can I buy the socks my son forgot?"
Well don't worry, we've got all that covered and more to make your stay fun, enjoyable, and wanting to come back.

Feeling hungry?
Head to the Wilmington Riverfront, just minutes away, for an array of amazing seafood options including the must try Banks' Seafood Kitchen and Raw Bar or Big Fish on the Riverfront.  If you are looking for more variety try local favorite Iron Hill Brewery with its award-winning craft brews and American fare menu or Del Pez, a Mexican Gastropub that fuses the warmth and friendliness of a traditional Pub with a diverse and delicious menu that celebrates the flavors of Latin America and Mexico.  The Riverfront Market is also available for a less formal environment and plenty of grab-and-go options.  Or instead you may try heading up Market Street into downtown Wilmington to find Stitch House Brewery serving up unique in-house crafted beers alongside amped up American comfort foods. A bit further up Market Street and on the backside of the historic HOTEL DUPONT you'll find Wilmington's all-new food hall, DE.CO with eight different dining options, almost certainly pleasing the entire family.  Market Street will also offer you a wide variety other options including James Beard nominated restaurants, pizza, fresh local ice cream and so much more.
Have some down time?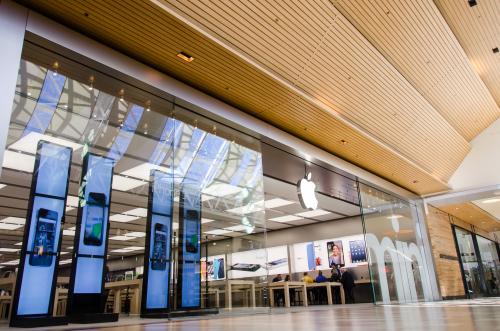 Shopping in Delaware is Tax-Free!  Not just shopping, but dining and entertainment as well.  So…where should you go?  Two malls are nearby – Christiana Mall (7.6 miles) and Concord Mall (8.2 miles) offer everything you need from that shiny new Apple laptop to the socks your son forgot to pack?  Take advantage and save big!  In addition, downtown Wilmington and the Riverfront offer a local shopping experience with unique boutique shops and specialty stores.  If you're traveling with Fido pop into Riverfront Pets for natural pet foods and high-quality toys and supplies.  Forgot the toiletries or want to stock your cooler for the day's events?  Stop in the nearby Shoprite grocery store or Wawa for your fill of sports drinks, water and snacks. 
For those that are a bit more active and want to make good of their downtime, Planet Fitness on the Wilmington Riverfront offers access for members and Coreten Fitness in downtown Wilmington offers free single-use day-passes.
It would be impossible to list everything there is to see and do in Wilmington & the Brandywine Valley, home to American history, diverse culture and renowned gardens.  But we invite you to explore visitwilmingtonde.com for a comprehensive list of attractions, dining options, and things-to-do as well as offers and coupons.  Or, call the Greater Wilmington Convention & Visitors Bureau at 302.295.2218 (Monday – Friday) – to get personalized suggestions.
Oh yeah… Let's not forget that good cup of coffee.  Starbucks is located on the Wilmington Riverfront as well as two locations in downtown Wilmington. But for a local establishment it's worth checking out LOMA Coffee on Market Street, Spark'd inside Wilmington's new food hall DE.CO, and the newest coffee addition I.M. Coffee at 1105 North Market Street. And for those looking to wind the day down with an adult beverage Market Street offers Merchant Bar, Bardea Food + Drink, and DE.CO while the Wilmington Riverfront features Constitution Yards Beer Garden and its family-friendly environment.
See you soon in Wilmington & the Brandywine Valley.