We are officially closing the book on 2019 to write the next chapter that is 2020. So, grab your calendar and fill your new year with excitement and adventure throughout Wilmington and the Brandywine Valley with this bucket list of 50 amazing annual events. Do you have a #VisitWilm getaway on your list of New Year's resolutions?
Start the new year off with a bang and a trip through the Brandywine Valley to the area's most famous botanical garden. Beginning January 18th, orchids will take over Longwood Gardens for the annual Orchid Extravaganza. It's the start of a brand-new season, and year, filled with color, texture and amazing beauty.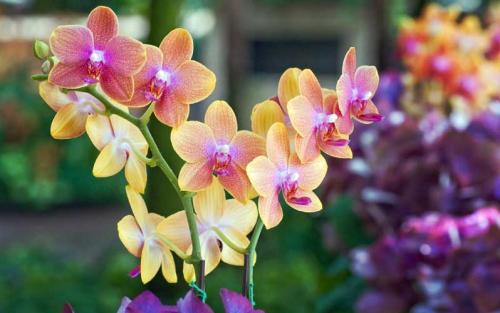 2. Wilmington's St. Patrick's Day Parade
When you see the flood of green take over King Street in downtown Wilmington, you know the Irish won't be far behind. The annual St. Patrick's Day Parade has been held annually for nearly five decades. Bagpipes and Irish dancers fill the parade route, and once the last band has gone by, many revelers head to grab a pint or two at the annual hooley party hosted by the Irish Culture Club of Delaware.
3. Celebrity Chef's Brunch
Benefitting Meals on Wheels Delaware, April 26th will be filled with exquisite and delectable treats during the annual Celebrity Chef's Brunch. Top Wilmington chefs, along with well know chefs from across the country and even the globe, come together for this spectacular foodie fundraiser. Make plans early, tickets go fast.
The annual Delaware Running Marathon Festival will also be held on April 26th with a course through some of the most scenic and beautiful areas of Wilmington. Get ready for a 26.2-mile Full Marathon, a Half Marathon, 4-Person Relay, 5K, Fun Run, and Run for a Cause!
5. OperaDelaware 2020 Spring Festival
Every Spring, the nation's 11th oldest opera company, OperaDelaware, hosts a festival allowing operagoers to take-in two main-stage productions in a single weekend. The 2020 OperaDelaware Spring Festival will be held over two weekends, April 25th-May 3rd, celebrating opera's beginnings the height of romantic opera, and the future of opera, all through the lens of "the unfinished."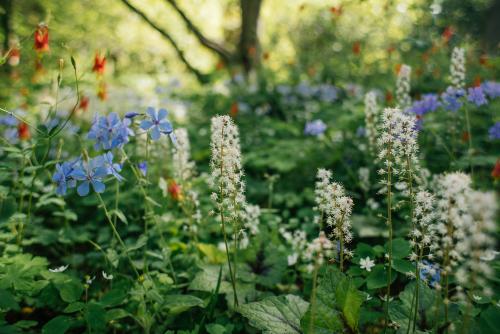 At the first sign of spring, wildflowers begin to bloom in the Brandywine Valley and the best place to witness their beauty is at Mt. Cuba Center. Catch the colorful display throughout the Spring Season but especially during the Wildflower Celebration held in late April. 
The annual tour of spectacular home gardens is a Brandywine Valley springtime tradition. For its 73rd year, Wilmington Garden Day will take place on May 2nd. Wind your way through woodlands, Japanese gardens, vegetable plantings and even a formal English garden. The ideas and inspiration for your own home garden are endless.
Winterthur Museum's Point-to-Point Steeplechase takes off the Sunday after that other derby in Kentucky. This beloved tradition of the Brandywine Valley is coming May 3rd with all the pageantry one might expect from a derby.  You're sure to see antique carriages, elegant tailgate parties, a Rolls Royce or two, and everyone dressed in their spring finest. Whatever will you wear?
2020 Marks the Centennial year of the Wilmington Flower Market. A true destination for food, entertainment and everything you need to start your spring garden off on the right root. Held on the days leading up to Mother's Day, this free festival has a reputation for booking some nationally touring bands! But, even with the great music, the plants take center stage throughout this event.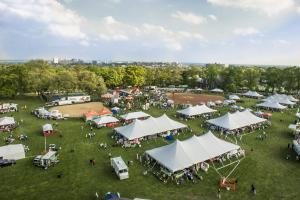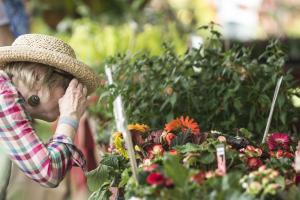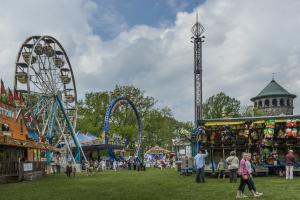 The magnificent and jaw-dropping fountain show combining water, light, fire and music ushers in the start of spring at Longwood Gardens while  giving Vegas' Bellagio a run for its money., The Festival of Fountains runs from May through September and is one event you'll want to catch once, maybe twice. 
First watch the pros take to the streets of downtown Wilmington in what USA Cycling has ranked a top 10 criterium race. Then, spend Sunday on a Gran Fondo taking you through the gorgeous views of the Brandywine Valley. Wilmington Grand Prix & Grand Fondo weekend with time trials, race, street festival and fondo will take place on May 15th-17th.
12. Bellefonte Arts Festival
Celebrating local art in many forms, the Bellefonte Arts Festival, is set for May 16th! Join in for a day filled with music, food, and over 50 art vendors. Stroll along Brandywine Boulevard for a beautiful family day in greater Wilmington. 
A Day in Old New Castle is America's oldest house and garden tour. The homes, public buildings and gardens throughout the town of historic New Castle celebrate the town's rich history with re-enactments, encampments, period children's games and more throughout the day in May.
Separation Day & Colonial BBQ Competition honors Delaware and its 230+ year separation from Pennsylvania and Britain. The event is celebrated in the town where the documents were signed, with historical re-enactments and more.
15. - 25. Summer Festivals! 
Come to one or come to all, there's something for everyone. (Dates are tentative.)
26. Delaware Shakespeare Festival
The Brandywine Valley's only professional Shakespeare company creates "magic in Rockwood Park" for a three-week summer event. The Delaware Shakespeare Summer Festival is a can't miss filled with elaborate performances and picnics in a serene setting. 
27. Pennsylvania Guild Fine Craft Fair
The Pennsylvania Guild Fine Craft Fair is the largest premier fine craft market in Wilmington and the Brandywine Valley. Master Artisans of the Pennsylvania Guild of Craftsmen show their wares over the two-day festival held July 25th - 26th.
An annual celebration, the August Quarterly, is the oldest African American religious festival in the nation. Today, people gather to share this heritage with music, food, stage performances and so much more. – this year held August 23rd-30th.
Delaware Burger Battle is just as it sounds, an amazing battle between the buns with classic ingredients and inventive flavor combinations from numerous Wilmington chefs. Be sure to come prepped and ready with an empty stomach and stretchy pants!
The end of summer seems like a drag but with the Arden Fair, taking place in September, helps in welcoming the new fall season with ease. Thousands visit the Village of Arden for musical acts, games and over 120 artisan vendors.
Welcome Fall with the Historic Odessa Brewfest, your opportunity to sample some of the best regional and national craft beers, wines and spirits. Great food, live music and unlimited beer samples…need we say more?
Brandywine Festival of the Arts, an annual tradition in Wilmington, Delaware, featuring hundreds of juried artists, exhibiting one-of-a-kind art sets the tone for fall. Now, regionally popular and nationally recognized, the festival ranks in the top 100 shows in the country!
33. Hagley Museum's Car Show
Explore the wonders of automotive innovation on an historic du Pont residence! Hagley Museum's Car Show features a vehicle parade, music, video and of course classic cars dating back to the early 20th century.
The River Towns Ride & Festival is a one-day joint festival held between Delaware's two historic waterfront towns, Historic New Castle and Delaware City. This ride will take place in October.
Vendemmia Wine Festival, a celebration of Italian culture comes to Wilmington in October. Music, food, wine, live entertainment and a gravy contest – everyone is Italian at Vendemmia.
For five decades, Art on the Green, has taken place on the banks of the Delaware River in Historic New Castle. As sailboats glide by, more than 200 artisans and craftspeople fill their tents with everything from pottery to metal work.
37. Hagley Craft Fair
The Hagley Craft Show brings numerous talented artisans from the Mid-Atlantic to display and sell their crafts. From wooden crafts to unique jewelry, your wallet may not be safe but hey, its tax free!
38. The Perfect Gift
The Perfect Gift event held at Winterthur Museum, is the unofficial beginning to the holiday season in Wilmington and the Brandywine Valley. The annual fundraiser for the Christmas Shop Foundation creates a unique shopping experience during one weekend in October.
Wilmington has a long and storied history with beer and breweries, and for one week in November, Wilmington Beer Week continues the tradition with a full week of can't miss deals at local restaurants and breweries.
The nationally acclaimed Delaware Antique Show takes place at the Chase Center on Wilmington's Riverfront.  This weekend show is organized by Winterthur Museum, Garden and Library, home to the world's foremost collection of American decorative arts.
The Wilmington and Western Railroad spreads holiday cheer throughout the month of December with two extraordinary events. Hop on board the Santa Claus Express and get the chance to talk to Santa himself as he stops by with a treat for every good boy and girl. Then, take advantage of a beautiful winter night on board and ride along through hundreds of twinkling lights on the Holiday Lights Express ride. Be sure to grab your tickets quickly as these are a few favorite events for all who plan a #VisitWilm holiday getaway. 
43. Wilmington's Christmas Parade  
Run by the Wilmington Jaycees' for over 55-years, the annual Wilmington Christmas Parade kicks off at 5th and Market Streets in downtown Wilmington on the Saturday after Thanksgiving. The parade features local celebrities, dance troupes, floats, antique cars, and so much more. The "star of the show," as always, is the Jolly ole elf himself, Santa Claus! Children in attendance are encouraged to write a letter to Santa and drop it off when Santa passes along the parade route.
We are Wilmington and the Brandywine Valley and this, is 2020.
All dates and events are subject to change.