The coming season will be filled with holiday parties and late-night last-minute shopping trips, but it is also the time to unwind, take a break, and spend time with those you love. One way to do this is a romantic evening for two at one of the many amazing restaurants found right here in Wilmington, Delaware. Here are five amazing Wilmington & the Brandywine Valley restaurants that will spice up your holiday season.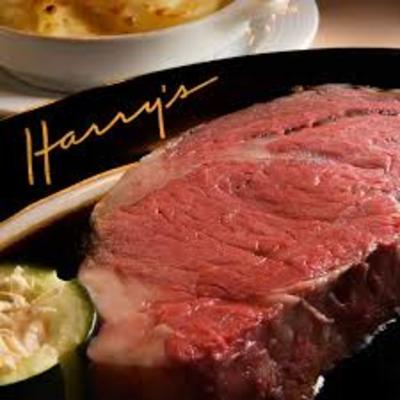 1. For a classy and casual dining experience look to Harry's Savoy Grill & Ballroom located in North Wilmington, just minutes from the Pennsylvania state line. From the prime rib and fresh seafood entrées to the crème brulee dessert, this award winning restaurant will surely impress for a grand night out. Or, if you are looking for a romantic night with a less formal atmosphere, grab a quiet booth in the bar room where the drinks are top-shelf and the full menu is always available. 
2. The Bardea name captures the vision that co-owners Scott Stein and Antimo DiMeo had since conceptualizing the restaurant over five years ago. The result has since become an innovative Italian restaurant truly capturing the energy of the city, bringing the community together through amazing food and drink. Chef DiMeo utilizes local ingredients celebrating Italian cuisine through reimagined interpretations. This downtown Wilmington restaurant was named 2019 James Beard Award semifinalist for "Best New Restaurant," and has continued to make a name for itself since. Make your reservations now for the holiday season.
3. One of the most interesting dining experiences in all Greater Wilmington is The House of William and Merry.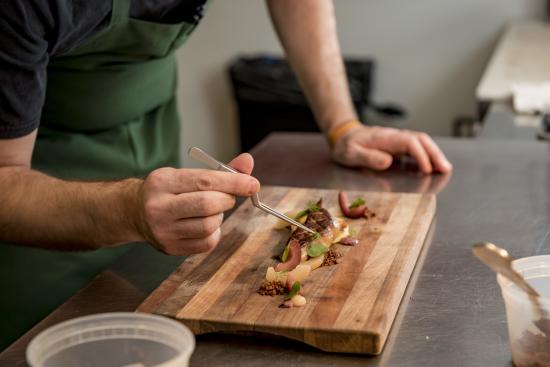 This Hockessin based restaurant is an old farmhouse originally built in 1922. Dinner here feels much like you are heading over to a friend's house, except the food is exquisite and you don't have help clean up when you're done. The best way to order at The House of William and Merry is to simply ask Chef William what he recommends on that day as his menu is ever-changing and the recipes are prepared from the freshest seasonal ingredients procured from local farms.  
4. In keeping with the theme of great restaurants in unique locations, Krazy Kat's, in Montchanin, was once an old blacksmith's shop that has since become a favorite romantic dining experience for many Wilmington residents. You will find an interesting mix of new and old at Krazy Kat's, with everything from tiger-print chairs, portraits of cats and dogs, and even one of the original forges from the blacksmith's shop. The menu at Krazy Kat's is fresh, seasonal and ever-changing based on available local ingredients.  Guest can always find staples such as steaks, chicken and seafood, but will often also find option that include veal, lamb or duck.
5. Our fifth romantic dining experience for the holiday season is located in Historic New Castle.  Here you'll find Jessop's Tavern, a staple of Historic New Castle since 1996, but its building dates to 1674. The menu at Jessop's has a distinctly American comfort food flare, but with the roots of the English, Dutch, Belgian and Swedish. It's Colonial authenticity at its finest, with house made sauces, dressings and breads. A warm welcome and a Colonial experience await. Make your reservations today.
Whatever your preference, whatever you choose, Wilmington, Delaware's culinary experiences are not to miss. To make the night even more spectacular, add-on a visit to one of the many amazing holiday displays throughout Greater Wilmington & the Brandywine Valley.