We have officially closed the book on 2021 to write the next chapter that is 2022. So, grab your calendar and fill your new year with excitement and adventure throughout Wilmington and the Brandywine Valley with this bucket list of 35 amazing annual events.  
Do you have a #VisitWilm getaway on your list of New Year's resolutions? 
1. Winter Wonder at Longwood Gardens 
January 22, 2022-March 27, 2022 
Start the new year off with a bang and a trip through the Brandywine Valley to the area's most famous botanical garden. Beginning January 22nd, experience a vision of color throughout Longwood Gardens with hundreds of orchids in bloom. The winter months at the Gardens also bring the return of Conservatory performances. Experience an extraordinary lineup of artists from audience favorites to new talent, all bringing a world of music to the ever-changing beauty of the Conservatory. 
2. The Louis Comfort Tiffany Exhibition at Delaware Art Museum   
March 12, 2022 – June 5, 2022 
This year, the Delaware Art Museum is taking on a new exhibition featuring the innovative workings of Louis Comfort Tiffany. Tiffany's work will be on display this spring featuring stellar examples of his famous windows, lamps and vases. Learn more about this exhibition here.   
3. Delaware Running Marathon Festival 
April 24, 2022 
The annual Delaware Running Marathon Festival will also be held on April 24th with a course through some of the most scenic and beautiful areas of Wilmington. Get ready for a 26.2-mile Full Marathon, a Half Marathon, 4-Person Relay, 5K, Fun Run, and Run for a Cause! 
4. Annual Wildflower Weekend at Mt. Cuba Center 
April 29, 2022 – May 1, 2022 (Rain or Shine) 
At the first sign of spring, wildflowers begin to bloom in the Brandywine Valley. One of the best places to witness their peak beauty is at the Mt. Cuba Center during their annual Wildflower Weekend. Catch the colorful display with live music, garden activities and more! Register and check out more about the activities throughout the weekend here - mtcubacenter.org/wildflower. 
5. Wilmington Garden Day 
May 7, 2022 
The annual tour of spectacular home gardens is a Brandywine Valley springtime tradition. For its 75th year, Wilmington Garden Day will take place on May 7th from 10:00am-4:00pm. Wind your way through woodlands, Japanese gardens, vegetable plantings and even a formal English garden. The ideas and inspiration for your own home garden are endless. 

6. Festival of Fountains 
May – September  
The magnificent and jaw-dropping fountain show combining water, light, fire and music ushers in the start of spring at Longwood Gardens while giving Vegas' Bellagio a run for its money. The Festival of Fountains runs from May through September and is one event you'll want to catch once, maybe twice. 
7-8. Presidents and Ponies at Winterthur Museum  
From Winterthur to the White House Exhibition  
Beginning May 7, 2022 
This May brings an exhibition decorated with Presidential pride to Winterthur Museum. (Not in regard to the current Delaware Native in the White House) In 1961 an unusual partnership formed between First Lady Jacqueline Kennedy and Henry Francis du Pont. This duo took on the project of restoring the White House interiors from a public residence to a museum. For the first time, their story will be told. Through artifacts and archives the exhibition, beginning May 7, comes to life in the halls of Winterthur sharing with visitors the behind-the-scenes collaboration between the two during this captivating period in American history. Learn more about this exhibition here. 
Point to Point 
May 8, 2022 
Winterthur Museum's 44th Annual Point-to-Point Steeplechase takes off the Sunday after that other derby in Kentucky. This beloved tradition of the Brandywine Valley is coming May 8th with all the pageantry one might expect from a derby.  You're sure to see antique carriages, elegant tailgate parties, a Rolls Royce or two, and everyone dressed in their spring finest. Whatever will you wear? 
9. The Grand Opening of Delaware Museum of Nature and Science 
May 2022  
Over the past year, the Delaware Museum of Natural History has taken on a metamorphosis like no other. This year, the museum will reopen as the Delaware Museum of Nature and Science! May 13, 2022, the museum's 50th anniversary, will launch the newest museum in the Wilmington area. Learn more about what's to come here.  
10. Wilmington Grand Prix & Grand Fondo 
May 13, 2022- May 15, 2022 
First, watch the pros take to the streets of downtown Wilmington in what USA Cycling has ranked a top 10 criterium race. Then, spend Sunday on a Gran Fondo taking you through the gorgeous views of the Brandywine Valley. Wilmington Grand Prix & Grand Fondo weekend with time trials, race, street festival and Fondo will take place on May 13th-15th.  
11. - 21. Summer Festivals!  
Come to one or come to all, there's something for everyone. (Dates are tentative.) 
22. Pennsylvania Guild Fine Craft Fair 
July 30, 2022 – July 31, 2022 
The Pennsylvania Guild Fine Craft Fair is the largest premier fine craft market in Wilmington and the Brandywine Valley. Master Artisans of the Pennsylvania Guild of Craftsmen show their wares over the two-day festival held July 30-31.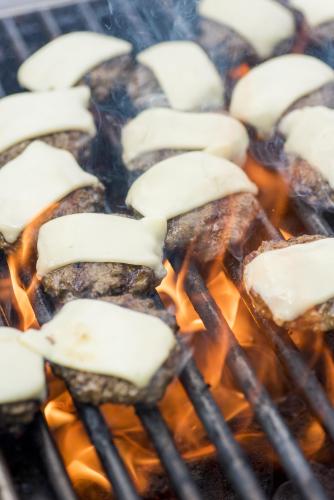 23. Delaware Burger Battle 
August 27, 2022 (tentative) 
Delaware Burger Battle is just as it sounds, an amazing battle between the buns with classic ingredients and inventive flavor combinations from numerous Wilmington chefs. Be sure to come prepped and ready with an empty stomach and stretchy pants! 
24. Historic Odessa Brewfest 
September 10, 2022 
Welcome fall with the Historic Odessa Brewfest, your opportunity to sample some of the best regional and national craft beers, wines and spirits. Great food, live music and unlimited beer samples…need we say more? 
25. Hagley Museum's Car Show 
September  
Explore the wonders of automotive innovation on an historic du Pont residence! Hagley Museum's Car Show features a vehicle parade, music, video and of course classic cars dating back to the early 20th century.   
26. Art on the Green 
September  
For five decades, Art on the Green, has taken place on the banks of the Delaware River in Historic New Castle. As sailboats glide by, more than 200 artisans and craftspeople fill their tents with everything from pottery to metalwork. 
27. River Towns Ride and Festival 
October  
The River Towns Ride & Festival is a one-day joint festival held between Delaware's two historic waterfront towns, Historic New Castle and Delaware City. This ride will take place in October. 
28. Seasonal Fun on the Rail 
November – December 
The Wilmington and Western Railroad spreads holiday cheer throughout the month of December with two extraordinary events. Hop on board the Santa Claus Express and get the chance to talk to Santa himself as he stops by with a treat for every good boy and girl. Then, take advantage of a beautiful winter night on board and ride along through hundreds of twinkling lights on the Holiday Lights Express ride. Be sure to grab your tickets quickly as these are a few favorite events for all who plan a #VisitWilm holiday getaway. 
29.-35. Holiday Magic in Wilmington and the Brandywine Valley 
November – January 2023 
Come to one... come to all... plan your next Wilmington and Brandywine Valley getaway today around one of these amazing events and be sure to share your photos with us using by tagging @visitwilmingtonde and use #VisitWilm.