From ziplining to exploring a Civil War-era fort to seeing wild animals live and up close, there are so many cool (and COVID safe) things to do with the kids here in Greater Wilmington and the Brandywine Valley!
So what are you waiting for? Buckle the kids in the car, and hit the road. There's all kinds of fun waiting here for you! We are less than an hour from Philadelphia and a little over an hour from Baltimore, so we're a great choice for a day or weekend trip from all points in the Mid-Atlantic. The kids will thank you for not having to ride in the car too long … another bonus.
Ready to start planning? Here are our top 15 things to do with the kiddos in our area: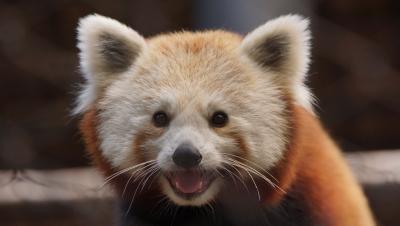 1. The Brandywine Zoo
Monkeys, red pandas, wild cats, big birds, and reptiles, oh my! This little zoo in Wilmington's Brandywine Park is home to an amazing variety of animals despite being just under five acres. On the banks of the Brandywine River, it is a great way to entertain your children while also teaching them about animal conservation.
We are very excited about the zoo's brand-new Madagascar exhibit, slated to open in fall 2020. It will be home to three endangered (and very adorable) species of lemurs as well as three (also endangered) radiated tortoises, which can weigh up to 35 pounds and live beyond 190 years. Due to COVID-19, visitors are asked to make reservations at least 30 minutes before the start of their desired time block.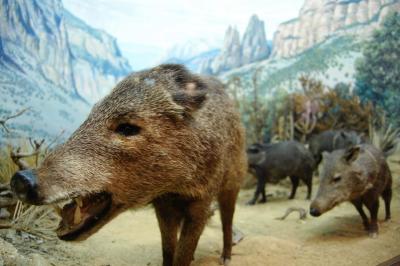 2. Delaware Museum of Natural History
This museum has a treasure trove of bird, mammal and mollusk specimens from environments as far away as the Amazon and Kenya and as close as the Delmarva peninsula. Fan favorites are the replica of a giant squid that greets guests as they enter and the two gigantic dinosaur skeletons, replicas of creatures that lived in the late Jurassic period more than 150 million years ago.
Outside the museum is a network of trails spanning just under 1.5 miles leading through meadows, woodlands and wetlands. A pollinator garden attracts hummingbirds and butterflies. Portions of the trails are stroller friendly. The museum is also home to a number of live animal ambassadors that make appearances on special days. These include Angelina (named as such because she is so pretty) the ball python, Sheldon the three-toed turtle, and Kanga the bearded dragon. And who could forget Dude the cat and his sidekick, Buddy? They can be found around the museum most days. Tickets are reserved in advance for one-hour timeslots. Walk-ins are permitted if space allows (due to COVID-19 precautions).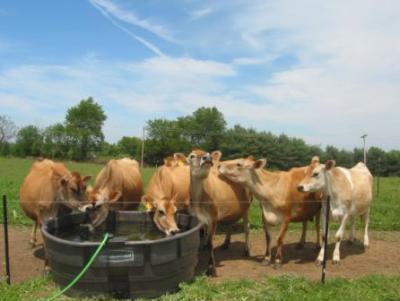 3. Woodside Farm Creamery
Who doesn't love ice cream? And a bonus here ... this is also a working dairy farm so the kids can see the cows that produced the milk their ice cream was made from. And we are telling you … this is really good ice cream. Fun flavor names will make the kiddos giggle. Try the Motor Oil, coffee ice cream with a caramel and fudge swirl. It got its name because the caramel when blended with the rest of the ingredients turns green! But trust us . . . it is super yummy. Or how about . . . Dirt? This fun flavor combines Gummi Worms and crushed Oreo cookies with chocolate ice cream. Because of COVID, Woodside is offering drive-through service only right now.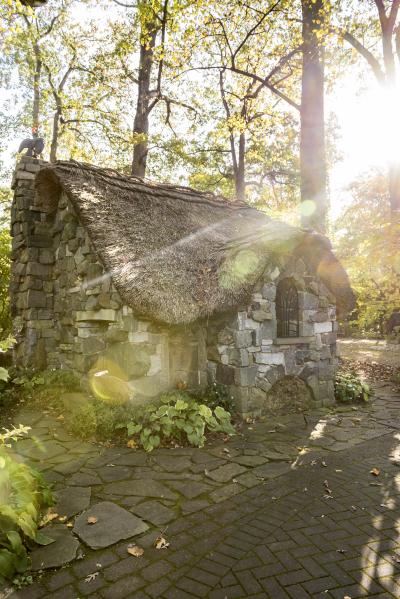 4. The Enchanted Woods at Winterthur Museum, Garden & Library
Discover the magic of a fairy-tale garden with a visit to this lovely paradise just for kids. Legend has it that the fairy folk created this mystical wonderland after the last of the children of the Winterthur estate grew up and moved away. The fairies were lonely without children to play with.
Canopied by soaring oak trees, the Enchanted Woods is ruled by the friendly fairies who live here, and many children come to imagine and discover. Youngsters love to explore it, from the Tulip Tree House to the Faerie Cottage. And will your little ones see a fairy? You never know.
Children will also enjoy romping and running through Winterthur's 1,000 acres of rolling hills, meadows, and forests. A visit to the giant koi in the Glade Garden is another must. Kids will love watching the fishes' antics as they swim up to greet their visitors.
Due to COVID-19, many of the features within the Enchanted Garden are closed to play, but the garden itself remains open. The grounds and walking trails remain open to all at a reduced admission price, by reservation.
5. The DuPont Environmental Education Center
The Center is located along the Christina River where the City of Wilmington and the Russell W. Peterson Urban Wildlife Refuge meet. A network of flat gravel and boarded trails (also handicap-accessible) takes you into the marsh where children should keep their eyes peeled for Bald Eagles, Great Blue Herons, Wood Ducks, American Beavers, dragonflies, river otters, Eastern Painted Turtles, and more.
The center itself is open year-round, offering panoramic views of the river and marsh from its third and fourth stories. Inside are exhibits that showcase the many species of amphibians, birds, mammals, fish, reptiles, and plants native to the marsh. Outside, the kids will have fun playing in the whimsical ornamental garden with its fanciful rock sculptures. Check the center's calendar for upcoming family events including paddling and kayaking trips as well as wildlife adventures.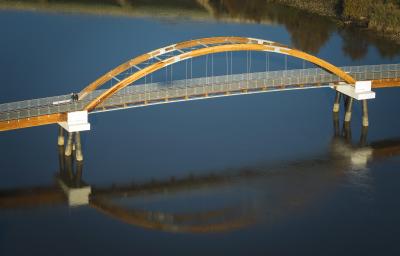 6. The Jack A. Markell (JAM) Trail
The DuPont Environmental Education Center is also the starting point for the 7.9-mile JAM Trail that connects the Wilmington Riverfront to the historic town of New Castle. This primarily flat and well-maintained trail is perfect for families. Bring your own bikes, take a leisurely ride into this lovely colonial town, and perhaps enjoy a picnic with the kids in Battery Park as you watch the big ships cruise up and down the Delaware River. NOTE: Bikes are usually available for rent at the Center but, due to COVID-19, that has temporarily been put on hold.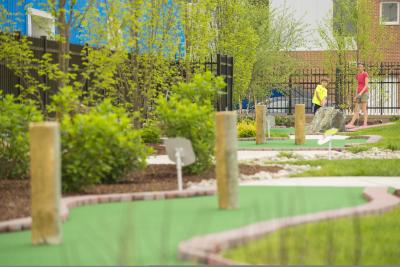 7. Putt-Putt in the Summer, Ice Skating in the Winter
Nothing says family fun like a round of mini golf! Play with a water view at Riverwalk Mini Golf, right on the Wilmington Riverwalk. This 18-hole course features a cool water feature and is designed using many of the plants that grow naturally along the Christina River. Your kids will also love the fanciful Tom Burke birdhouses. After your round, treat the fam to a sweet treat at the golf shack, featuring nine different flavors of soft serve ice cream, milkshakes, jumbo soft pretzels, Philadelphia water ice, and Coca Cola fountain sodas.
In the winter, head further down the Riverwalk to the Riverfront Rink (Constitution Yards Beer Garden in the warmer seasons). This family-friendly ice skating rink, open from late November into March, is a great place for the kiddos to learn to skate. Skate rentals are available.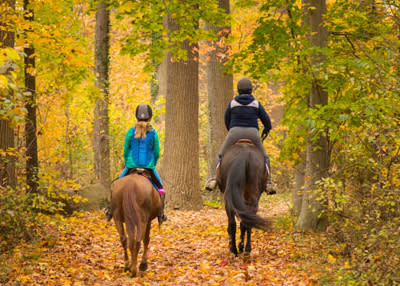 8. Horseback Riding
In addition to private and group lessons, Carousel Park, in Wilmington, offers Pony Pals, a program especially for children ages four to six. They'll learn how to groom, tack and ride a horse. Sessions are six weeks long. Visiting and don't have six weeks? Further south in Bear, Sunset Stables – near the tranquil Lums Pond State Park – offers Pony Pals for children ages 5 to 12. It teaches children how to interact with a pony safely while having lots of fun too! This program is offered Saturday mornings as well as Monday and Wednesday evenings. Click here for more info. For more advanced riders, there are trail rides and horse summer camp.  So much fun!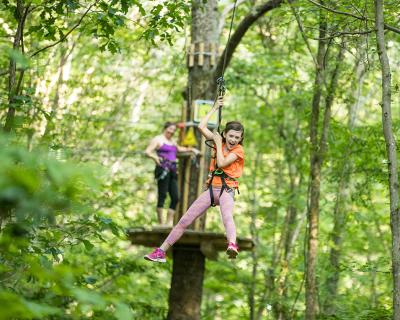 9. A Ropes Course Adventure
Also at Lums Pond State Park is Go Ape!, a ropes and treetop experience that offers three different adventures: first, there is the Monkey Drop. First you climb up to a wooden platform, 40 feet off the ground. Next, the experience staff connects you to a jump line and you take the leap of faith to the ground below. This adventure is available to children five years and older. Next up is the Tree Top Journey, the perfect introduction to aerial adventure. You will navigate suspended bridges, obstacles and ziplines for a full hour of family fun. Children must be at least three feet and three inches to participate. Want to kick it up a notch? Treetop Adventure is a 700-foot course with 50 foot-high tree-to-tree crossings. You must be at least 10 years old to participate in the two- to three-hour adventure.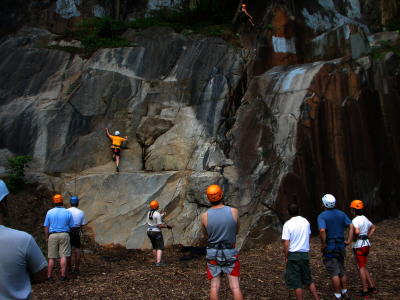 10. Rock Climbing and Rappelling
Alapocas Run State Park in North Wilmington offers top rope climbing and rappelling introductory courses to children ages 8 and up (kids under 18 must be accompanied by a guardian). In top roping, the rope is run from the climber through an anchor at the top of the climb, then back down to attach to the belayer. The belayer is able to stop a falling climber immediately, which makes top-rope climbing one of the safest forms of climbing. Rappelling is a controlled descent on a rope from an anchor on the top of a rock or cliff face. Like top-rope climbing, rappelling requires a mechanical device that can lock the rope, preventing an uncontrolled descent. To find out when the next introductory course is being held, click here.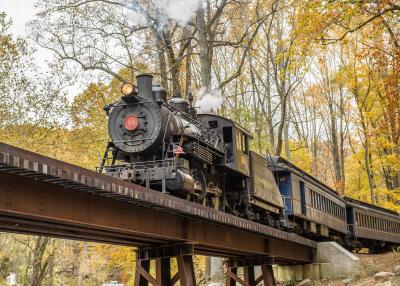 11. Wilmington and Western Railroad
All aboard! Take the kids for a ride on a vintage train through the scenic Red Clay Valley.
Double the fun by taking part in one of the themed excursions the railroad holds on special days throughout the year. Choose from the Easter Bunny Express, the Fireworks Express on Independence Day, the Civil War Skirmish Weekend, the Princess Express, the Superhero Express, the Autumn Leaf Special, the Halloween Express, the Holiday Lights Express, the Santa Claus Express, and more. Click here to check the train's schedule and upcoming events.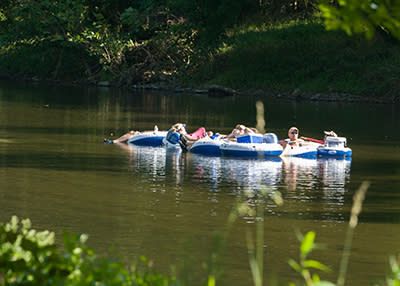 12. Tubing Down the Brandywine
Take a leisurely float down the Brandywine River with Wilderness Canoe Trips. Canoes and kayaks are also available. They'll set you up with everything you need, including transportation to and from the river, all your gear, and advice on how to make the most out of your trip. All you need to do is pick a date, time and distance. It's loads of fun and completely worry free. Call for reservations.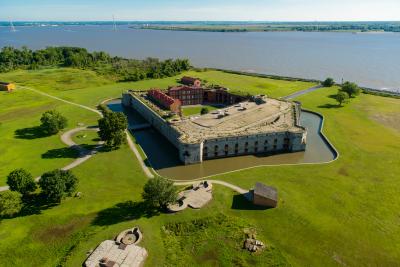 13. Fort Delaware
Step back in time to the days of the Civil War at Fort Delaware. Start your family's journey with a fun ferry ride over to Pea Patch Island, where the fort is located. Built in 1859, Fort Delaware served as a Civil War prison which held close to 33,000 Confederate POWs during the Civil War. Interpreters costumed in uniforms of the day tale you back to the summer of 1864. Kids will love exploring the old fort, hearing stories of great escapes, and watching an authentic Columbiad cannon fire a gunpowder charge. There are even some ghost stories too . . .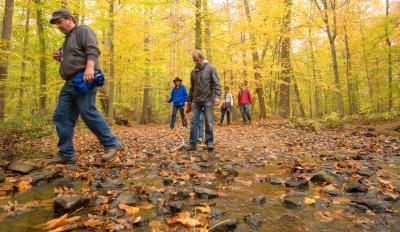 14. Hiking
There are some excellent places to hike in Northern Delaware. Because the land is pretty flat here, all are perfect for kids. Some of our favorite spots are Alapocas Run State Park (keep an eye out for the waterfall), Ashland Nature Center (be sure to also check out the Hummingbird House and Butterfly Haven), Brandywine Creek State Park (this is a great place to spot hawks in the fall), White Clay Creek State Park (the paved trails are perfect for those with strollers), and Beaver Valley (Woodlawn Tract) which is part of the First State National Historical Park. Here, be sure to show the kids the two covered bridges along the perimeter of this section of the national park.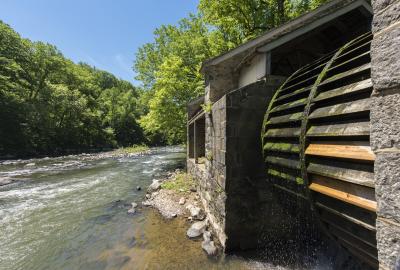 15. Hagley Museum
The site of the gunpowder works founded by E.I. du Pont in 1802, Hagley has tons of fun events for kids. Though most indoor exhibits are closed due to COVID-19, there are still plenty of fun special activities outside. Teach the kids to fish on the Brandywine at Summer Saturdays. Or, have a blast with cannon firings at the Hagley Powder Yard. At Science Saturdays, kids discover solutions to science and engineering challenges. Then there are the Hayrides at Hagley which, as of now, are on the schedule to be held in fall 2020. Click here for the full calendar of family programs.
It's fun to be a kid in Greater Wilmington and the Brandywine Valley. There are so many family friendly things here to see, experience and learn. And this list is really just the tip of the iceberg. For more ideas and additional information to start planning your visit, go to www.visitwilmingtonde.com.
Note Regarding COVID-19 Safety Protocols
Visitors to Delaware attractions must wear masks when social distancing is not possible. We also ask that you make room for one another, practice good hygiene, follow one-way paths, and mind signage. Check the websites of individual attractions for information on individual COVID-19 related protocols. To prepare for your visit and know what to expect, click here to access our Safe Travel To-Go Guide.